Connect & Learn With the NEOGOV Community
Join the NEOGOV Community at the 2018 NEOGOV Conference. Get product training. Learn from experts.
Become your best HR self.
Awesome conference!
I will be recommending that my
superiors come next time! I
learned so much and have a
new start to take back to
Navajo County.
- Katherine Wright | Navajo County
Get Training That Helps You Be Your Best
Become a NEOGOV product pro and advance your career with pre-conference training full of useful knowledge and tips.
Join speed consulting sessions and get one-on-one answers to your specific questions.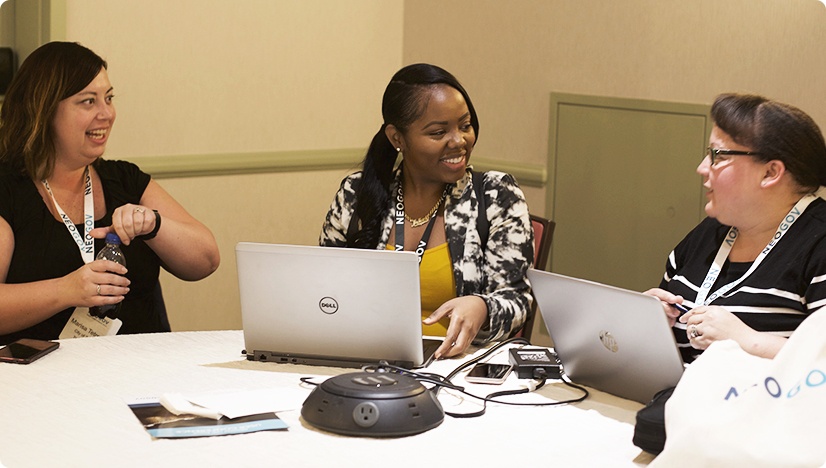 NEOGOV staff not only
explained how to do something
but demonstrated it in the
system. I learned so much
and I'm ready to use it.
- Karen Thomas | City of Olathe
Learn From Experts. Explore Latest Enhancements.
Our lineup of speakers includes industry and product experts that will share the latest HR trends, strategies, and
innovations. Learn about the latest solutions designed to help make your job easier.
The conference put the wind
back in my sails. I left feeling
a lot more confident in my
abilities and implementation.

- Cheri Rollins | Tacoma-Pierce
County Health Department
Make Connections. Share Smiles.
From breakout sessions to our Thursday night event, meet with your peers to discuss challenges, best practices, and
new ideas. Connect with helpful contacts and make new friends.
The event was fantastic! I appreciated
all of the opportunities to meet with
a variety of HR Professionals, and
the sessions were exactly what I
had hoped for.
- Kayla Moncayo | Coconino County, AZ
Previous Speakers
Get energized by inspirational speakers that will make you feel invigorated. Past attendees have rated keynote speakers as
9/10. Don't miss the opportunity to join your peers and get inspired.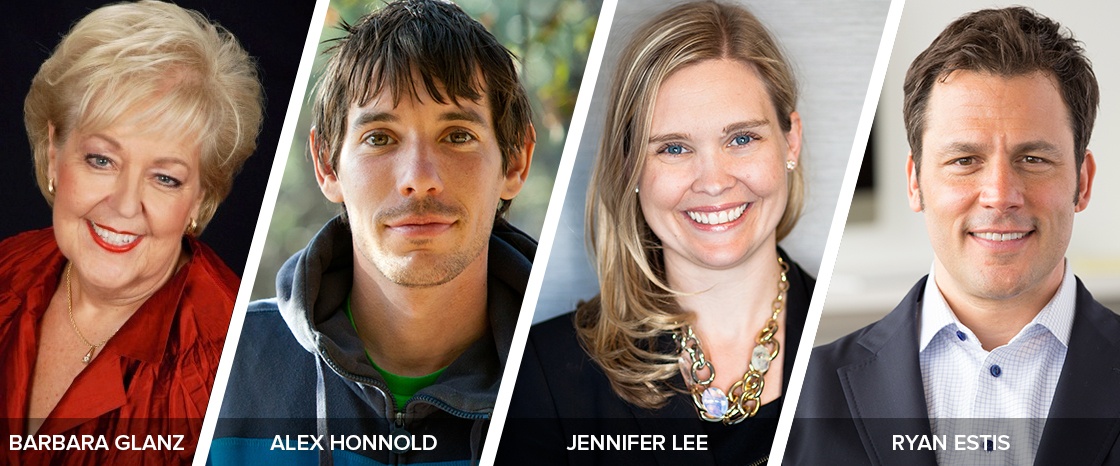 The keynote speakers were outstanding. I had a great overall experience with the conference. - Kathy Little | City of Arvada
Location
Enjoy The Mirage in Las Vegas with other NEOGOV Users. Establish new friendships and have fun.
Registration Rates
Discounted rates are available for the first 300 registrants.
Conference
October 11 - 12
$525
Group Discount
Available for groups of 2+
$945
Training & Conference
Regular rates
Conference
October 11 - 12
$575
Group Discount
Available for groups of 2+
$1,100
Training & Conference
FAQs
Yes! We have discounted rooms available at The Mirage. You can book your room
here.
For any changes to your hotel room you will have to contact the hotel at 702.791.7111.
We offer 7 different training classes on Wednesday, from which you can choose 1 to attend. These are the classes offered:
1. Insight Recruitment Life Cycle. This class will cover the entire recruiting process, from requisition to hire. This class is recommended for new Insight Users.
2. Insight System Admin & Best Practices. This class will cover system admin functionality and best practices for incorporating these features into your process. This class is recommended for System Admins.
3. Insight 2018 Enhancements. This class will cover the 2018 Insight enhancements. This is recommended for any users who are looking to stay up-to-date with the system and is good for users who have attended other training classes in the past.
4. Insight Advanced Topics. This class is designed for advanced users who want to learn more about advanced functionality. This class is recommended for users who have been using Insight for 3+ years.
5. Onboard. This class will cover how to process new hire and employee paperwork along with how to make your process more efficient with best practices and tips from other organizations. This class is recommended for Onboard users looking to get the most out of the system.
6. Perform Basics. This class will cover how to create performance evaluations and make your process efficient with best practices. This class is recommended for new users.
7. Perform Advanced Topics. This class will cover advanced features of Perform as well recent enhancements. This class is recommended for existing Perform users.
We provide breakfast, lunch, and snacks on both Thursday and Friday. Heavy appetizers are served at our Thursday Night Event. On Wednesday, if you are registered for the pre-conference training (additional fee), we provide continental breakfast and buffet lunch.
The full conference agenda will be emailed to you two weeks prior to the conference. We will provide a printed version of the agenda on-site.
Speed consulting is a one-on-one appointment with one of our product experts. The meetings run for 15 minutes throughout the conference. You will be emailed with the link to register for an appointment 2 weeks prior to the conference.
Once you start your registration you will be asked if you are attending the Thursday Night Event
(rated 9.5/10 by last year's attendees).
If you plan on bringing a guest there is an additional $20 fee per guest.